SpeedLIMIT

Promoting better, safer roads and sensible traffic law enforced with discretion
"The normally careful and competent actions of a reasonable individual should be considered legal."
(Arizona Department of Transportation)
Speed | General Issues | Local Issues | Miscellaneous | Links | Contact
---

(which may have a general significance)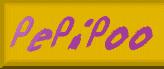 ---
If you have any comments or questions on this website, please either fill in the form below, or send me an e-mail.
You may like to take a look at the Frequently Asked Questions page before submitting your query.
Note: I have no legal qualifications and am not in a position to advise on individual cases where people have been charged with motoring offences. In such cases, I recommend getting in touch with a good solicitor - there several links on the FAQ page. I will answer questions relating to the specifics of speed limit signing, but beyond this am not prepared to comment on legal issues.
---
IMPORTANT:
This website is designed and maintained by Peter Edwardson.
All material on the site is © Peter Edwardson 2001-2015. Text may be quoted and photographs reproduced on other websites provided that the source is acknowledged.
This is a personal website, and while every effort has been made to ensure that all information given is correct, clearly it is not possible to guarantee that everything is entirely accurate or up-to-date. If there is anything you feel should be added or amended, please let me know using the contact details above.
The opinions expressed are entirely personal and do not represent the official policy of any organisation. Nothing on this site is intended as an encouragement to break any road traffic law or to behave in a dangerous or irresponsible manner on the roads.
---